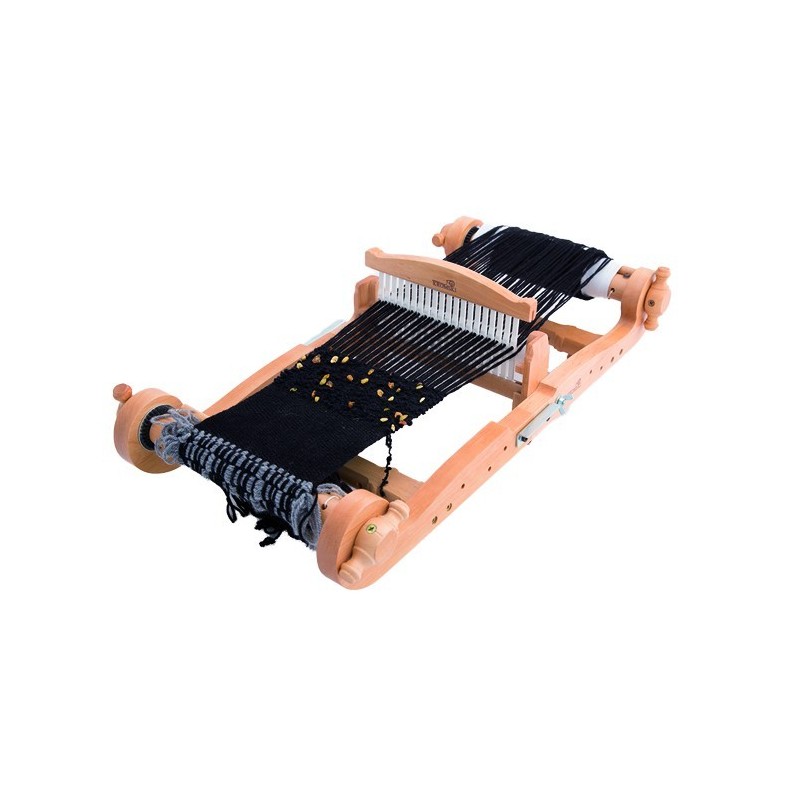  
Rigid heddle loom Harp Forte
No tax
Delay approx. 3 weeks
A rigid heddle loom hand made from european alder, available in 4 widths. Fold and store the it with your work in progress on the loom!
Ready to be used with 2 heddles plus pick-up stick, the Harp lets you weave like on a four shaft loom!
Integrated warping board, 2nd heddle and many accessories available separately.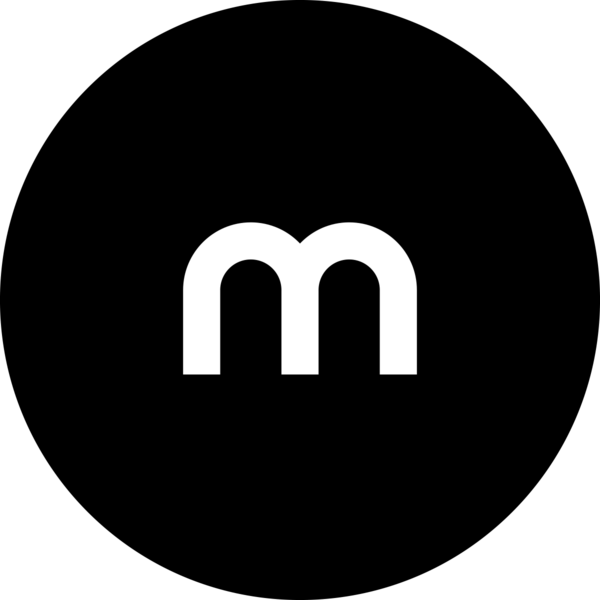 Secure paiment provided by Mollie, fully PCI-DSS compliant
We don't store your credit card information
Privacy protection
Your navigation here stays between you and us.
Fast and secure delivery
Satisfied or reimbursed
(see detailed terms)
The Harp Forte is a rigid heddle loom, meaning that the heddles are made from very resistant plastic.
You can fold the loom in half, leaving your ongoing work in place, which makes it easy to stow away; with the Harp travel bag (available separately) you can carry it around with you wherever you go!
This loom allows you to create your own shawls, kitchen towels or even fabric for sewing trousers, jackets or shirts!
The loom is beautifully crafted by hand from european alder, except for a few metal parts and the plastic heddles the loom is entirely made from wood. The metal ratchets provide a very solid mechanism for the front and back beams, allowing for a well tensioned warp.
When you turn the loom on its back and insert the provided warping pegs, you get a fully fonctional warping board, allowing you to easily set up a warp of 2-3 metres or more!
A peg for direct warping and clamps to fix the warping peg and the loom to a table make it possible to warp the loom directly and simply.
With a single heddle (a 8 dent heddle is provided), you cn weave canvas; using the provided pick-up stick, you open up the possibilities!
Adding a send heddle (support for up to 2 heddles is built-in), you get all the possibilities of a 3 shaft loom (double layer fabric, 1/2 twill, etc.); add a pick-up stick and you can weave like on a 4 shaft loom!
Included:
1 8-dpi heddle (3 threads / centimetre)
Threading hook
Stick shuttles
Pick-up stick
Warping clamps
Direct warping peg
Warp helper
Available accessories:
heddles in 5, 8, 10, and 12 dents / inch (2, 3, 4, 5 dents / centimetre)
floor stand
pick-up sticks
stick shuttles
warping sticks
travel bag
Customers who bought this product also bought: