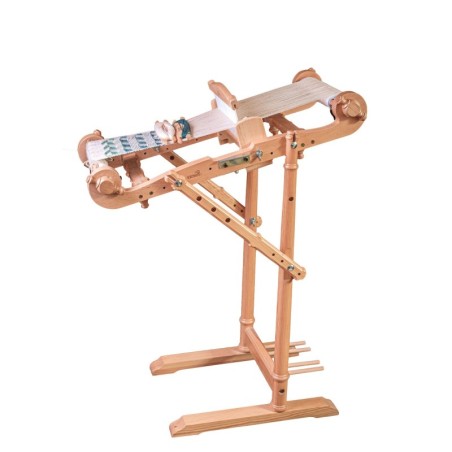  
Floor stand for the Harp Forte
VAT included
Delay approx. 3 weeks
The floor stand no longer obliges you to put the loom against a table or the like; you can just stand up, leave your work and find it later exactly as you have left it.
Secure paiment provided by Mollie, fully PCI-DSS compliant
We don't store your credit card information
Fast and secure delivery
Satisfied or reimbursed
(see detailed terms)
The floor stand is crafted as beautifully as all the Kromski products and integrates perfectly with your Harp Forte rigid heddle loom. Be sure to order the corresponding size!
To use the Harp's integrated warping board, you can just flip it around on the stand, insert the warping pegs and start preparing your warp threads!
No customer reviews for the moment.