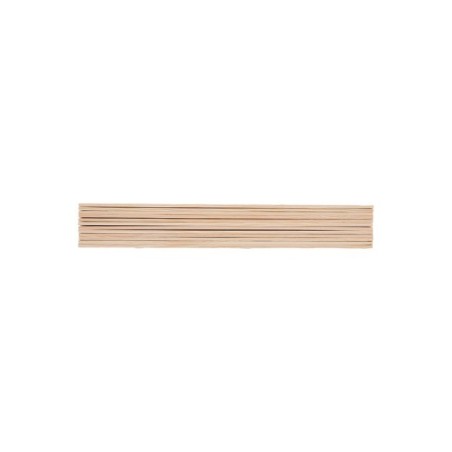  
Warping sticks
VAT included
Delay approx. 3 weeks
Warping sticks help preventing entaglement and garantee an even tension across all warp threads.
Comes in a set of 12 sticks.
Secure paiment provided by Mollie, fully PCI-DSS compliant
We don't store your credit card information
Fast and secure delivery
Satisfied or reimbursed
(see detailed terms)
You insert the warping stick under the warp threads whiile winding them up on the warp beam.
They work far better than wrapping paper for preventiong the warp on the beam from rolling up in a cigar-shaped manner, and they are way more comfortable to use!
My advice:
You can buy fine wooden sticks in a DIY store, cut the into the right length and smooth the ends with sanding paper, but you will almost pay as much for the wood and the sanding to be done is quite a bit of work and dirt.
No customer reviews for the moment.