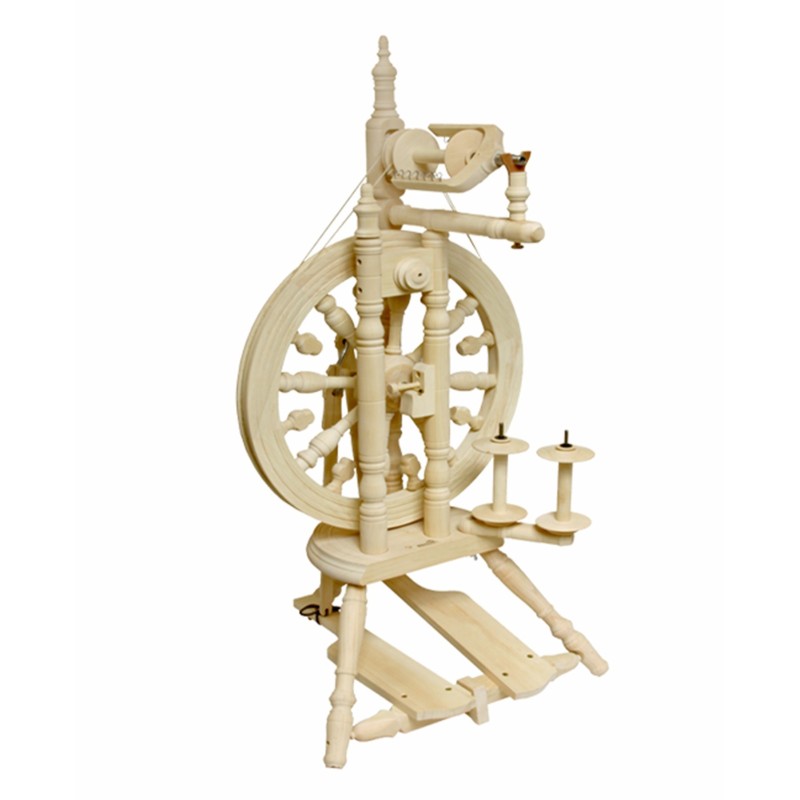  
Kromski Minstrel spinning wheel
No tax
Delay approx. 3 weeks
Castle-style spinning wheel with two treadles.
This traditional spinning wheel is particularily suited to spin thick fantasy or art yarns, by the use of the separately available GREAT FLYER. 
Very compact, this wheel takes up litthe space and can be easily stored in a corner. A transport bag is sold separately.
Secure paiment provided by Mollie, fully PCI-DSS compliant
We don't store your credit card information
Fast and secure delivery
Satisfied or reimbursed
(see detailed terms)
The Minstrel is interesting because of some unique accessories (sold separately), transforming it into a "big yarn work horse":
The "Great Flyer", that allows you to spin very thick yarns or to sping objects like pearls and feathers into your thread, due to its 27 mm orificeand its extra big bobbins
A transport bag, protecting the wheel if you carry it with you or when you stow it away
A distaff that can be fixed to the spinning wheel, to make it easier to handle ver long fibers, like linen.
Customers who bought this product also bought: