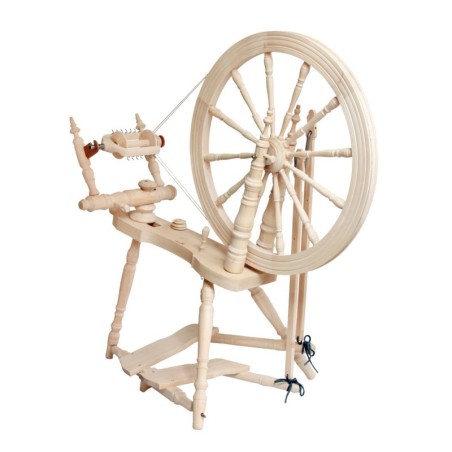  
Spinning wheel Kromski Symphony
VAT included
Delay approx. 3 weeks
Saxon-style wheel with 2 treadles.
The biggest wheel that we have. The same style as the PRELUDE and the INTERLUDE, but bigger and with 2 treadles. The size of its wheel (60 cm) allows for a very fluid and steady spinning, with a lot of comfort, purely Rapunzel style!
Secure paiment provided by Mollie, fully PCI-DSS compliant
We don't store your credit card information
Fast and secure delivery
Satisfied or reimbursed
(see detailed terms)
No customer reviews for the moment.